Weather Information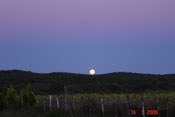 Why do people come from all corners of the earth to hunt doves in Cordoba? The weather.
We have cancelled very few shoots due to weather in the last ten years.
In Cordoba the hard rains usually come in the evening, which helps with our game management program. Seasonal weather patterns are most similar to Atlanta, GA, but keep in mind that our seasons fall opposite of our northern hemisphere counterparts. .
Summertime in Cordoba
Our summer extends from January to March. During the day, temperatures remain in the 80s. A few days may see 90-degree weather, but it is not typical.
Longer daylight hours entice many of our high volume shooters to come in the summer when they can enjoy 8-10 hours of hunting in one day. It may be wise to pack a rain jacket but most of the rain only falls in the evening.
Welcoming Warm Winters
June, July and August bring winter to Cordoba. The air is very dry and for guests who enjoy crisp, cool shooting days, this is a perfect time to come. During the day, temperatures average in the 60s, and evenings are quite cold. Occasionally, it freezes overnight which means high quantities of dove flights the next day.
Crisp Autumn Days
Our fall season extends from September to December. The average daily temperature hovers in the 70s and 80s with minimal rain. Guests who prefer cooler days are invited to enjoy an autumn in Cordoba.
Average yearly temperatures
| | | | |
| --- | --- | --- | --- |
| Jan | Max 91 Fº Min 64 Fº | Jul | Max 62 Fº Min 41 Fº |
| Feb | Max 90 Fº Min 63 Fº | Aug | Max 21 Fº Min 44 Fº |
| Mar | Max 84 Fº Min 61 Fº | Sep | Max 75 Fº Min 48 Fº |
| Apr | Max 77 Fº Min 54 Fº | Oct | Max 81 Fº Min 54 Fº |
| May | Max 72 Fº Min 48 Fº | Nov | Max 86 Fº Min 59 Fº |
| Jun | Max 62 Fº Min 41 Fº | Dec | Max 90 Fº Min 63 Fº |
To find out about the current dove hunting weather conditions at the lodge please Click Here